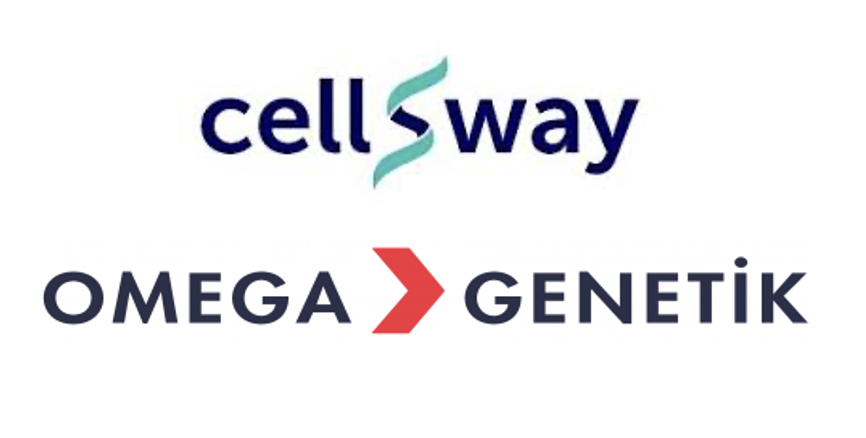 ANKARA, ÇANKAYA, TURKEY, May 17, 2023/EINPresswire/ — Cellsway, a deep-tech liquid biopsy company, and Omega Genetik, a leading genetics lab have entered into a partnership and commercialization agreement to provide cutting-edge cancer management solutions to patients and healthcare professionals throughout Turkey.
Under this agreement, Cellsway will provide their state-of-the-art liquid biopsy system for isolating and interrogating Circulating Tumor Cells (CTCs) to Omega Genetik. CTCs will be isolated from the blood of cancer patients and analyzed by Omega Genetik to detect tumor-specific biomarkers. This powerful combination of liquid biopsy technology and advanced gene expression analysis will enable early and non-invasive cancer monitoring and help clinicians guide personalized treatment. The system has been shown to be effective in the detection of CTCs from a wide range of solid tumors and is expected to significantly improve cancer management and patient outcome.
Professor Haluk Külah, CEO of Cellsway, commented:
"We are thrilled to partner with Omega Genetik to bring our liquid biopsy technology to the forefront of patients and healthcare providers. Analysis of CTCs with our partner's expertise in molecular oncology will provide clinicians a new non-invasive diagnostic tool for diagnosis, prognoses, and treatment of cancer patients."
Berk Özdemir, CEO of Omega Genetik, commented:
"We are excited to work with Cellsway to bring patients and clinicians the most advanced cancer management solutions. The combination of our advanced genetic testing capabilities and Cellsway's liquid biopsy system will help clinicians to make a personalized treatment decision based on a patient's unique cancer profile and improve patient outcome."
For further information:
Cellsway Ltd.
Haluk Külah, CEO
+90 (312) 285 05 30
Omega Genetik
Berk Özdemir, CEO
+90 (312) 920 13 62
About Cellsway
Cellsway develops highly sensitive, cutting-edge microfluidic systems for non-invasive cancer diagnosis and monitoring. Its patent-protected liquid biopsy system enables high-efficiency isolation of intact circulating tumor cells (CTCs) from blood. Cellsway's portfolio assays enable downstream analysis of the isolated CTCs, providing clinicians with critical information for guiding personalized cancer management and treatment decisions.
About Omega Genetik
Omega Genetik closely follows the latest technologies and scientific developments and applies all molecular tests for oncological diseases, new-born genetic screening, genetic carriage screening, single-gene diseases, metabolic diseases, neurodegenerative diseases, ophthalmology genetics, sports genetics, nutrition genetics, pharmacogenetics. It is a Genetic Diseases Evaluation Center licensed by the Turkish Ministry of Health.
Cellsway's products are for RUO (Research Use Only) purpose and not for use in diagnostic procedures.
Nilüfer Erkal
Cellsway Ltd
nilufer.erkal@cellsway.com
Visit us on social media:
Twitter
LinkedIn